At Leeds Building Society, we're keen for our colleagues to bring their whole selves to work and have developed our approach to diversity and inclusion on that basis.
Leeds Building Society is the UK's fifth largest society with 55 branches, total assets over £20bn and circa 1,400 colleagues.
We have a positive culture, with a highly engaged workforce (82%) and are accredited as a 2* Best Company to work for.  We're a highly ambitious organisation, delivering on our purpose to help people save and have the home they want, and are accountable to our members.  The financial services market is very challenging with strong regulation, a difficult economic climate and the requirement for technological transformation.
As such, the pace of change in the workplace keeps increasing and change is constant.  We all know our lives outside work are also more busy, we seem to be always 'connected' and social media pressurises us to have the 'perfect' life.
At Leeds Building Society, we're keen for our colleagues to bring their whole selves to work and have developed our approach to diversity and inclusion on that basis.  We are proud to have been the first financial services organisation to achieve the Leaders in Diversity accreditation from the National Centre for Diversity and are the owners of several diversity awards.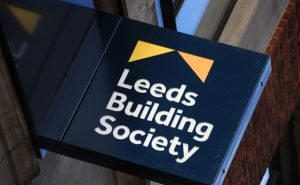 We aimed to be genuine and authentic when leading on these matters – better to do a few things well, than pay lip service a lot.  It's been the same when we have thought how best to introduce mindfulness in the workplace.
We wanted an approach suited to the workplace which would contribute to our wellbeing strategy, as well as our leadership culture.
As such, we have taken our time.  To be authentic, we needed to ensure we knew how mindfulness fitted in, its benefits to our colleagues and any risks.  We didn't want to simply react to the current 'mindfulness' trend and start ad hoc discussions.
Our first step was to make sure we had the appropriate support mechanisms in place.  While we'd all desire mindfulness practices to give us positive value and resilience, the reality is it gives our colleagues an avenue, in the workplace, to consider some more difficult topics.
We decided, therefore, to introduce a network of trained mental health first aiders (MHFAs) across our business, led by our People Risk Manager.  This has developed over the last 18 to 24 months and we've also trained colleagues in other building societies and our supply chain as MHFAs, as part of our corporate responsibility approach.
After the first phase of MHFA training, supported by people manager and colleague workshops, we were confident we could support colleagues experiencing difficult times much more effectively and signpost them to appropriate experts, where needed.
Before introducing mindfulness specifically, we identified a trained and experienced practitioner, who appreciates the nuances of mindfulness in the workplace, as opposed to traditional clinical or stress reduction approaches.  Introductory and follow up workshops were fully attended and received very positive feedback.
This, together with the growing, general understanding of mindfulness and its benefits has meant the practice now has its place in our wellbeing strategy.
The question is – what next? We want to extend our colleagues' understanding of mindfulness and create opportunities for those interested to share experiences.
Mindfulness can play its part in our culture, how we develop a more resilient workforce and how our leaders lead.  Exciting times.
Becky Hewitt, Director of People